Having a little fun chatting with AI to see what it knows about e-Learning. Using Craiyon, a free online AI image generator, to generate the images for the post.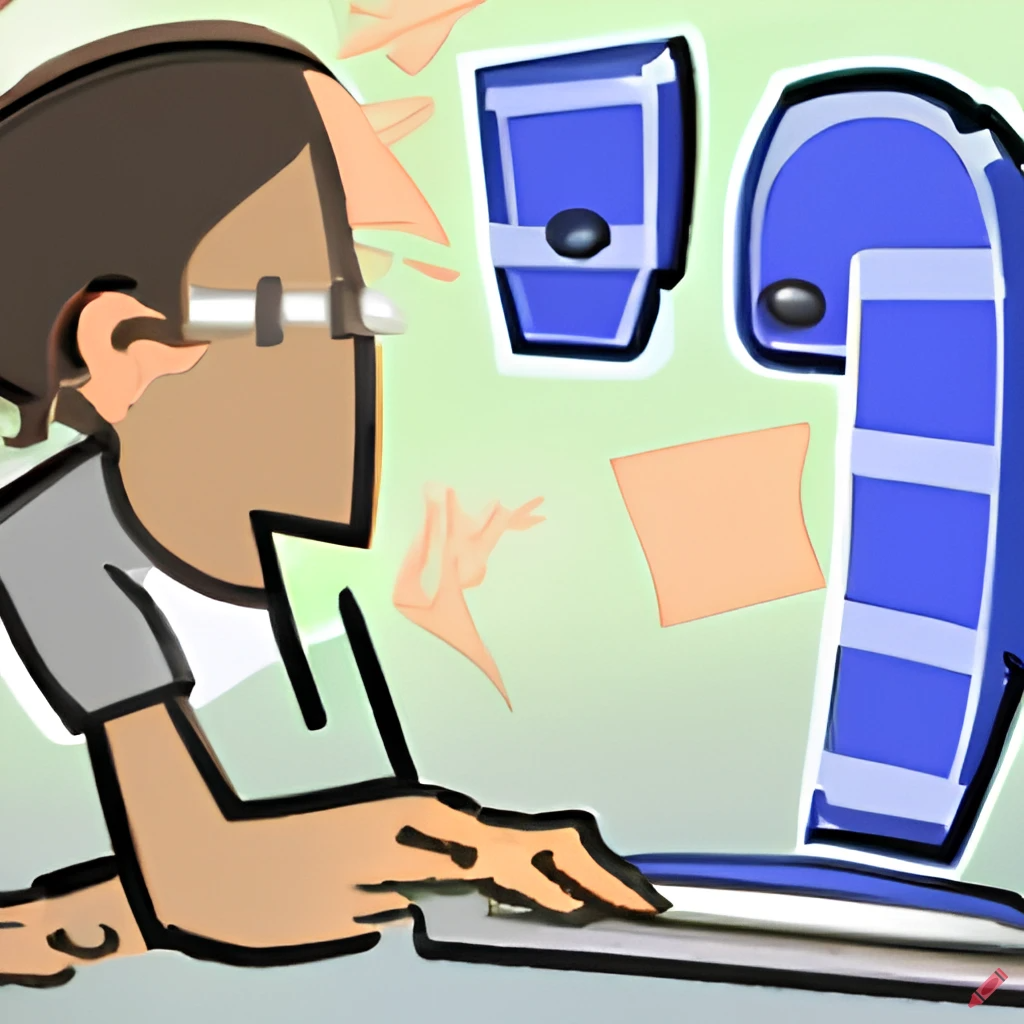 Chat GPT: E-Learning, or electronic learning, refers to the process of delivering education or training materials through digital technologies such as computers, smartphones, and the internet. It is a form of distance learning that allows learners to access educational materials and interact with instructors and peers without physically attending a traditional classroom.
E-Learning can take many forms, including web-based courses, virtual classrooms, interactive multimedia tutorials, and self-paced modules. It can cover a wide range of subjects and be used in many settings, such as in schools, universities, businesses, government organizations, and non-profits.
One of the advantages of e-learning is its flexibility, allowing learners to access educational content at any time and from anywhere with an internet connection. It also enables instructors to reach a broader audience and create more engaging and interactive learning experiences through the use of multimedia elements like videos, animations, and simulations.
My Thoughts
Overall, e-learning is a powerful way to expand access to education and training, improve learning outcomes, and enhance the learning experience. Unfortunately, there is a lot of "bad" e-Learning out there. It's boring because the content has no meaning to the learner. Don't create more boring e-Learning; work with me to help you build a great course with the right resources and interactions to engage your learners!
If you are looking to create e-Learning, please reach out, and let's talk!