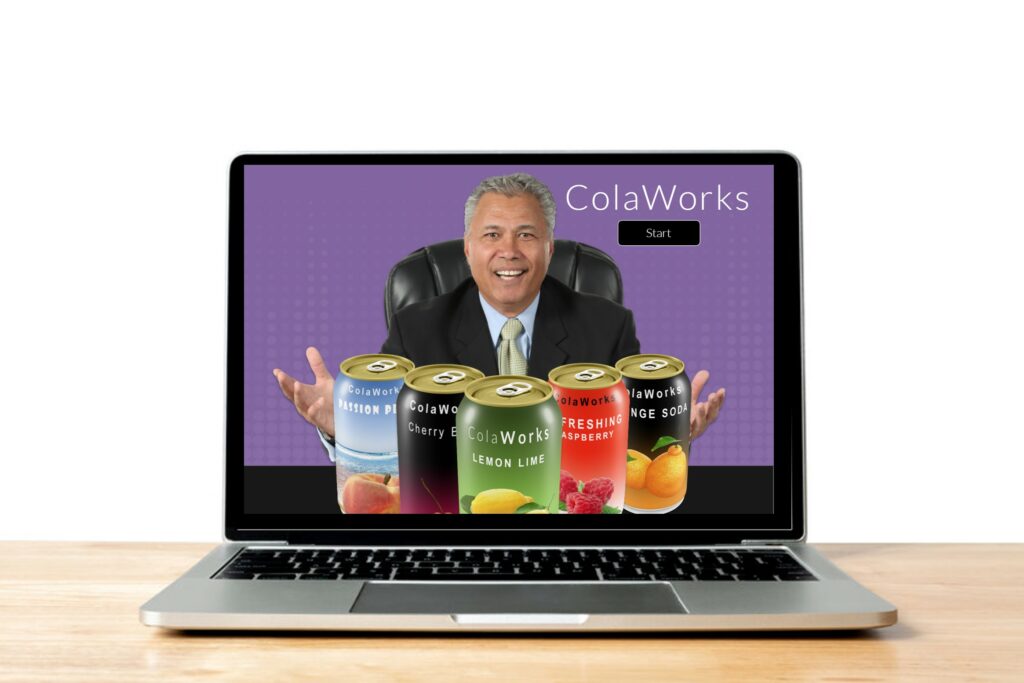 CATEGORY: PROBLEM-SOLVING
TITLE: COLAWORKS
PROJECT BACKGROUND
This project was a small subsection of a problem-solving course designed for a national client committed to boosting training for problem-solving professionals to a higher level. I designed this dramatic, real-life scenario to help learners focus on appropriately defining the problem to be solved. I used a detective-type approach for a myriad of facts the learner must evaluate to find a "smoking gun." My concept for this project utilized a fictitious company called ColaWorks. 
Responsibilities: Instructional Design, eLearning Development
Target Audience: Management and Supervisory-level employees
Tools Used: Articulate Storyline, PowerPoint, Adobe Photoshop, Camtasia Studio
Budget: Medium to High

MY DESIGN APPROACH
Originally designed to work in a facilitated environment, I converted the original materials into an online format to make the course more accessible and scale it to a larger audience.
My primary goals for the course were to:
Engage learners by providing real-world context to apply their problem-solving knowledge and skills.
Provide a journal for learners to take notes on as they work their way through the course.
Incorporate creative interactions to keep the learner engaged as they collect evidence.
Include closed-captioning capabilities.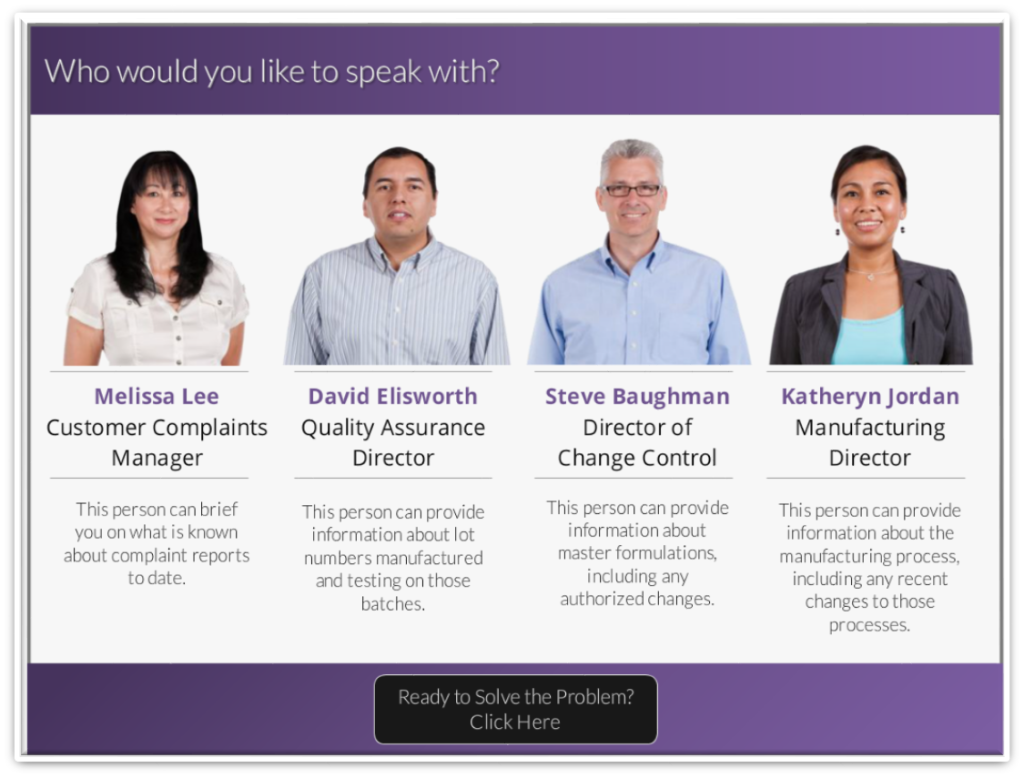 PROVIDING A REAL-WORLD CONTEXT
After a brief introduction to navigating the course, the narrator immediately engages them in solving a problem. As the story evolves, the learner experiences the current problem from the CEO's perspective and Public Relations Officer's perspective. I incorporated dialogue, conflict, and a sense of urgency while providing a realistic context for the learner! After they learn of the CEO and his company's dilemma, problem-solving starts. The learner proceeds to interview key stakeholders and anyone who may or may not have a piece of the puzzle needed to identify the root cause.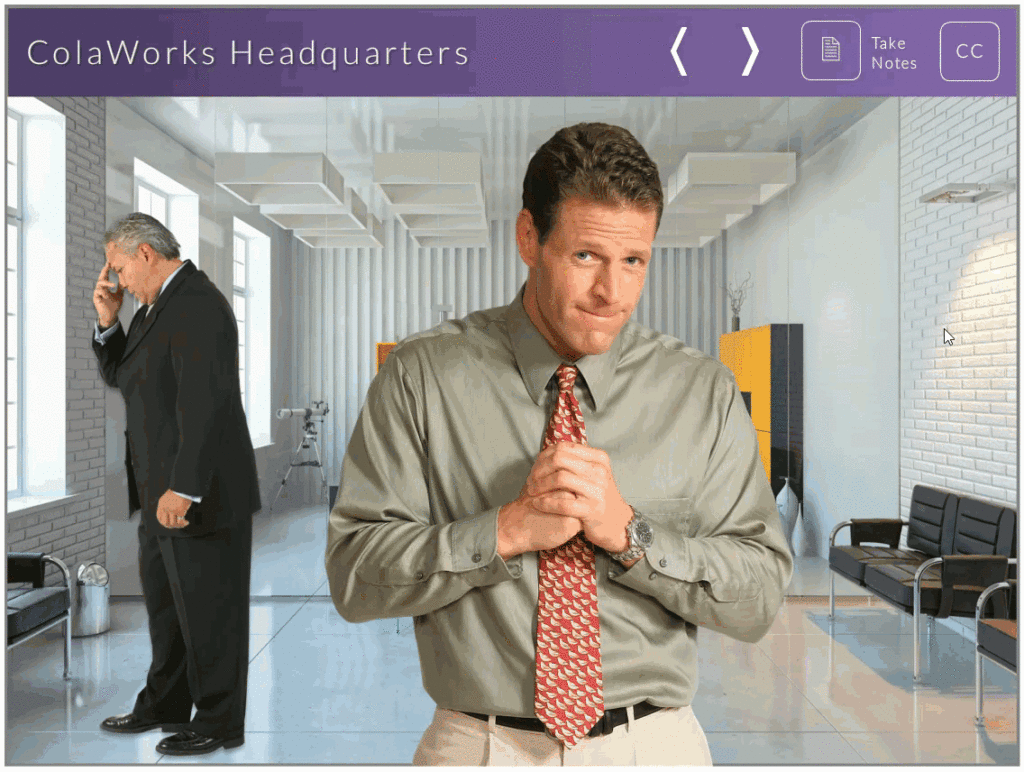 PROVIDING AN ONLINE JOURNAL
An integrated journal allows the learner to collect and record key facts and information as the investigation progresses throughout the course. The "digital version" automatically defaults to the appropriate person interviewed. I included critical investigative questions to provide a basic structure to the problem-solving process.
ENGAGING/CREATIVE INTERACTIONS
Several creative interactions engage the learner as they collect evidence. For example, the learner must navigate a simulated iPad to collect email evidence, access the company's inventory reporting system, and unlock the Director of Change Control's "secret" file cabinet.

UTILIZING CLOSED CAPTIONING
I designed a custom scrolling closed-captioning option for the course shown below.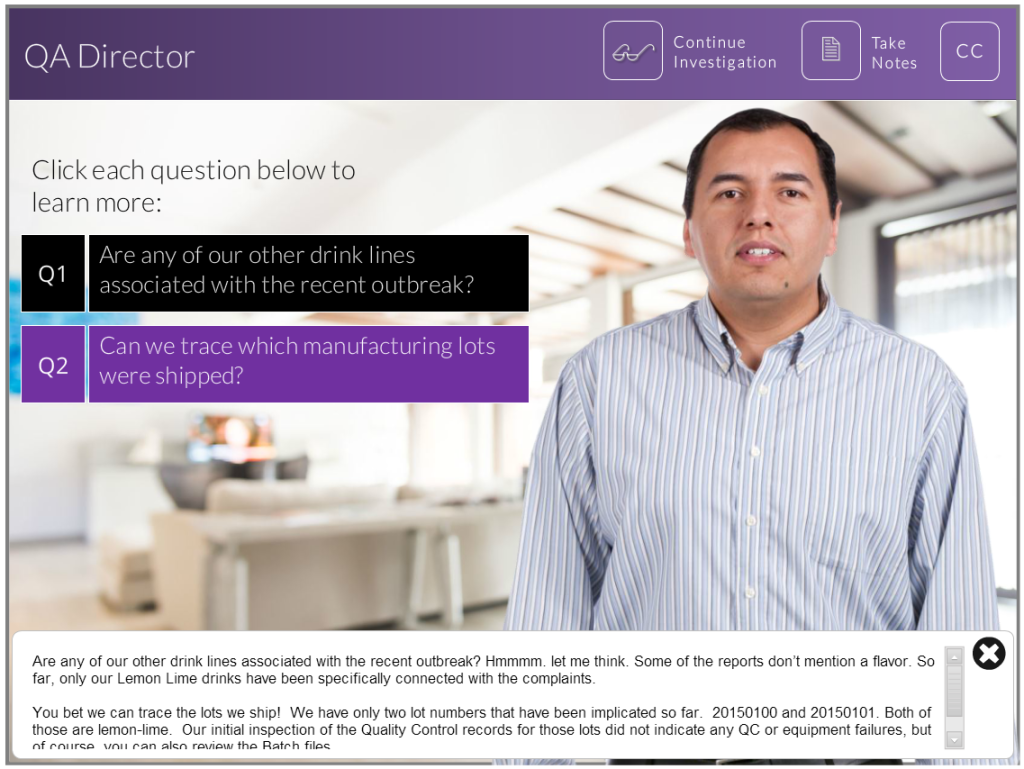 ---
Do you need a similar course? If so, contact me today! I would love to work with you and your team to design and deliver training that engages your employees and helps drive change within your organization.