Discover your path to success!
Navigating learning challenges can feel like a maze, but fear not! As your Personal Learning Guide, I'm here to help you find your way through with practical, common-sense solutions. Together, we'll tackle the twists and turns and tailor creative approaches to fit your unique needs.
Latest Posts & Articles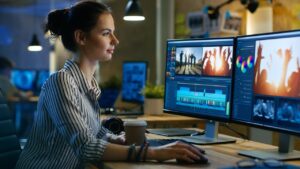 In this post, I want to spotlight three screen recording and capture tools that won't make a dent in your budget. Whether you're a teacher, a …
Free Course!
E-learning Narration: A JumpStart Guide
Hey there! Are you interested in working with professional voice-over talent on your next e-Learning project? Watch this short video excerpt from a #FREE e-Learning course I developed in Articulate Rise 360. If you are looking for tips on script preparation, finding and auditioning professional voice-over narrators, industry pricing, and future trends in e-Learning narration, then what are you waiting for? Click the button below and let's get started.
Ready to start your project?
Let's talk and see how I can help!
---