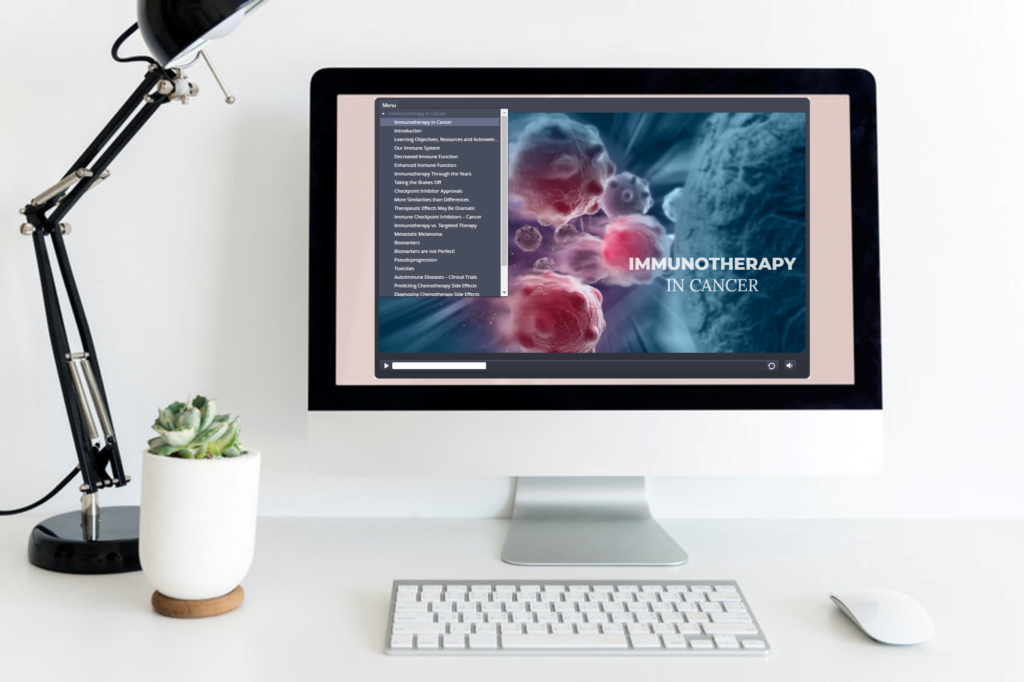 CATEGORY: HEALTHCARE
TITLE: IMMUNOTHERAPY IN CANCER
PROJECT BACKGROUND
The primary purpose of this project was to convert a webinar presentation into an information-based e-Learning course to add to my client's training curriculum targeted at research advocates. Research advocates channel their passion for making a difference for cancer patients! My client equips them with the tools and resources they need (e.g., this course and others) to comprehend research studies and communicate effectively with patients, researchers, and one another.
Responsibilities: Instructional Design, eLearning Development
Target Audience: Advocates who needed an understanding of the medical research system, scientific concepts, and safeguards for research participants
Tools Used: Articulate Storyline, PowerPoint, Adobe Photoshop, Camtasia Studio
Budget: Low to Medium
MY DESIGN APPROACH
For the design phase of the project, I wanted to achieve three goals:
Capture the key points of the doctor's presentation
Present them in a visually engaging way.
Effectively communicate highly complex information to non-medical professionals.
HOW DID I ACHIEVE THE GOALS?
Immunotherapy is a treatment that uses the body's immune system to fight diseases like cancer. It enhances the immune system's ability to recognize, target, and eliminate cancer cells. As far as topics go, the ones in this presentation were very complex and introduced the need to explain immune checkpoint inhibitors, biomarkers, and pseudo-progression to a non-medically trained audience.
I transcribed the presentation and converted it into an outline to provide a framework for the course layout and identify the topics to cover to capture the key points. I presented the topics using charts, illustrations, animations, and motion backgrounds to engage the learners.
Finally, I looked at the highly complex topics from the audience member's perspective to effectively communicate them.
What did they know?
What terms or concepts might be confusing to them?
What "language" do they use?
Remember, presenting information is never about the presenter; it's about the audience!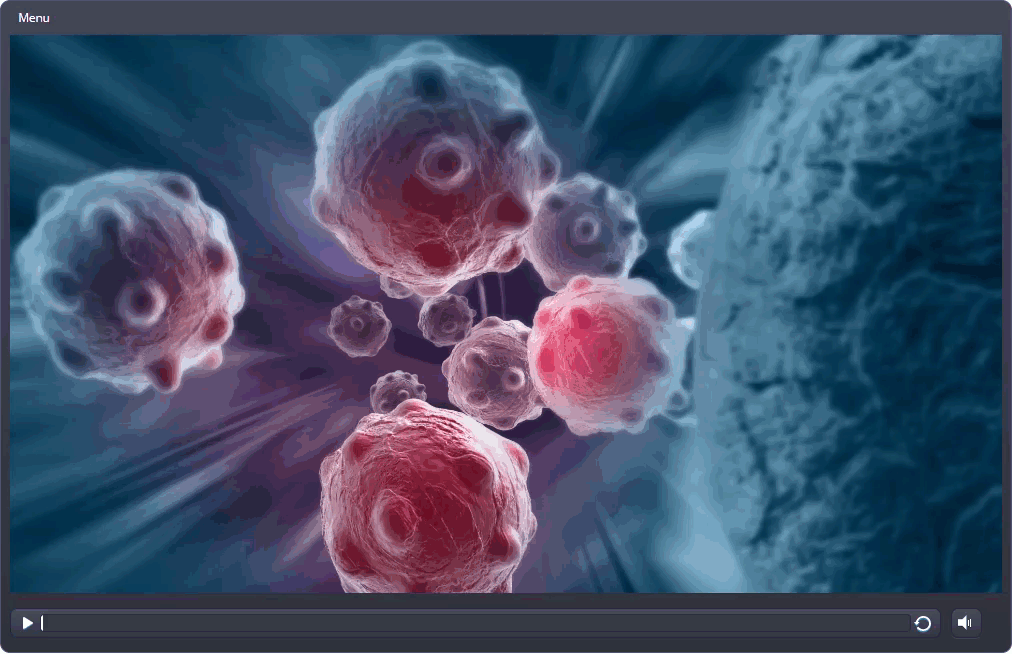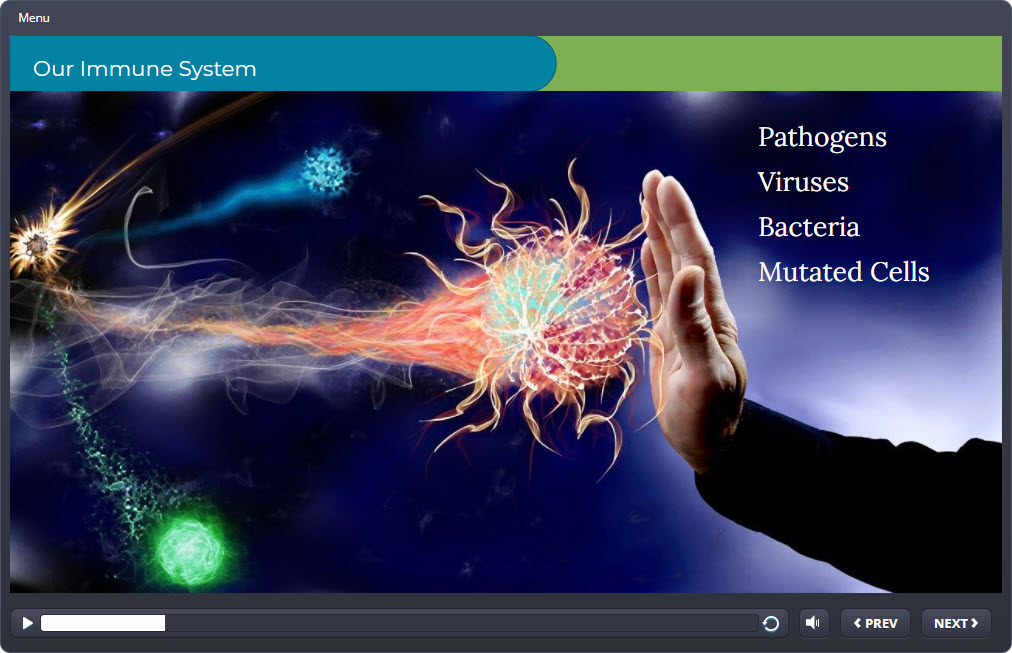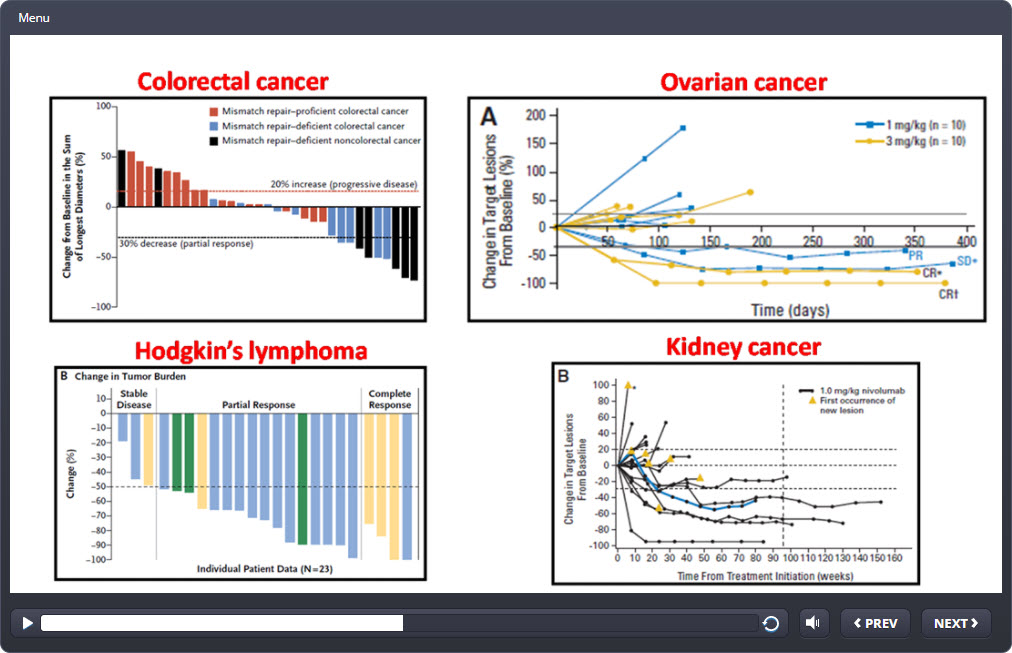 I added professional voiceover narration, which added to the overall engagement of the material. Click the play button to hear a brief sample from the course.
Do you need a similar course? If so, contact me today! I would love to work with you and your team to design and deliver training that engages your employees and helps drive change within your organization. 
Click here to view more projects.