As I navigate the eLearning Heroes forum, I can't help but notice a multitude of feature requests that, in my humble opinion, should be part of Articulate Storyline 360's repertoire to level up its user-friendliness.
Before I jump into the purpose of this post, I want to first recognize their incredible advances over the past year with new features being added and keeping us updated with the Articulate 360 Feature Roadmap. I've also posted in the past about the wonderful tools you provide to help us developers stay current on your products.
But, amidst the excitement of what feature will make it into the production pipeline, I'm eager to dive into this post, focusing on a feature request close to my heart – one that I believe will enhance the efficiency of the app, at least in my book.
Alert for Hidden Objects on Timelines on Publish
Challenge: When working in Storyline 360, I often need to hide objects while making minor adjustments on a slide. Over time, I sometimes forget to go back and make those objects visible before publishing.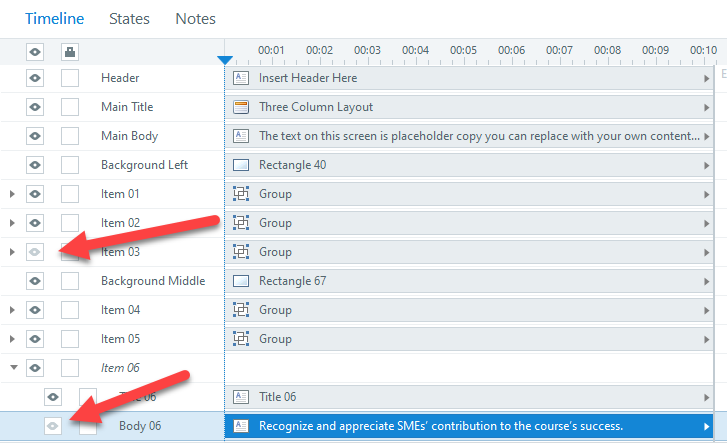 Result: Wasting time publishing or previewing content only to discover the missing objects were not visible when I came to the slides.
Potential Solution: Why not provide a pop-up alert box that looks like the following? Of course, a bonus would be to make this a global default setting (e.g., turn this feature on or off).
So, Articulate team, can you squeeze this one in among your grand plans? I'm getting closer to retirement every day and it would be such a milestone event to see this show up.