Have you ever inserted a video into a slide in Storyline 360's timeline and wanted to allow the learner to pause and restart the video? When the learner clicked the video to pause, did you notice the timeline kept going? Today's post is about keeping these two elements in sync.
The Challenge
Let's say you inserted a video into a Storyline 360 slide and removed the player controls as shown below: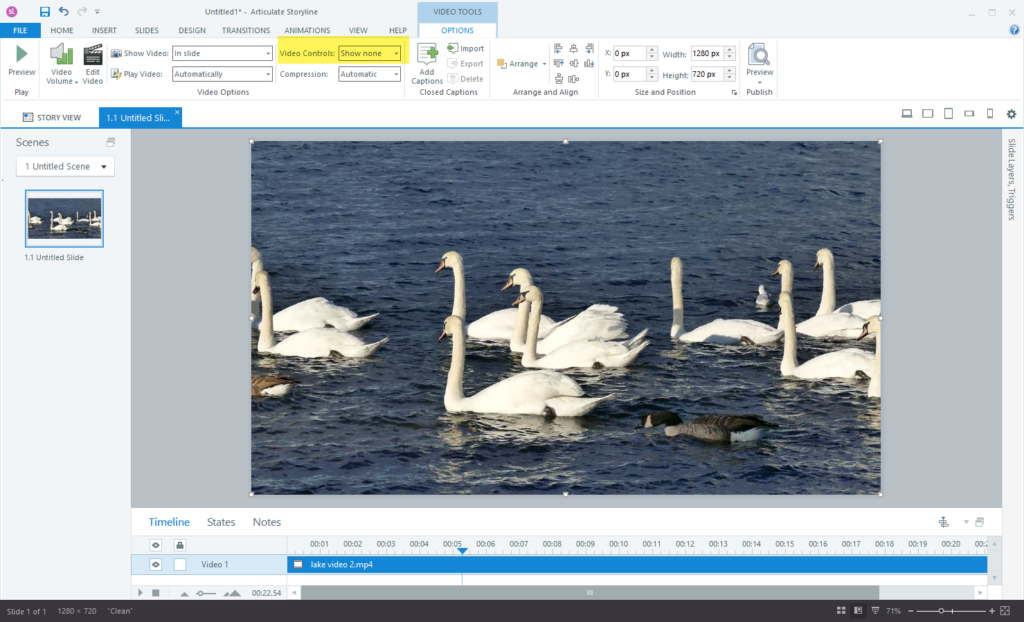 When this video plays, the learner will be able to click on the video and pause and resume. Here's the catch, although the video will pause, the timeline will continue to play, and other images/text that appear on it will be visible. So, how do you keep the timeline from continuing when the video is paused?
The Solution
The solution is to create a T/F variable and then configure the following triggers: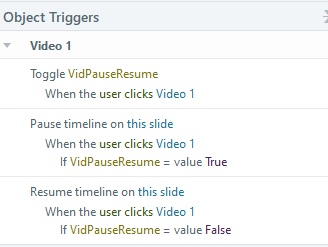 In the following video, I'll walk you through creating these triggers in Storyline 360.